Aging Life Care Management – What it is and how it benefits older adults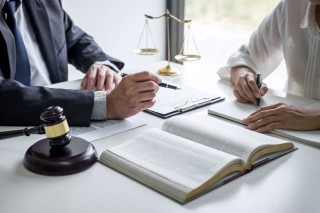 Aging Life Care Managers, also known as Geriatric Care Managers, are experts in the field of geriatrics. These professionals combine specific skills, knowledge of resources and personalized care to help solve problems and enhance the quality of life of their clients.
An Aging Life Care Manager can be called in preventatively or in times of crisis. They seek to manage and coordinate all services an older client needs, which in turn can give peace of mind to their loved ones. When an Aging Life Care Managers step in, they work to guide, advocate and respond to the varied and often unexpected challenges and needs that arise.
Note: Aging Life Care Management and Professional Geriatric Care Management are virtually the same thing. This article uses both names to reflect the vernacular of the field.
Here is a list of the top services provided by Aging Life Care Managers
Comprehensive Assessment: It starts with the individual. A complete biopsychosocial assessment is completed. This enables the Aging Life Care Manager to develop a customized care plan. This plan both provides recommendations and connects people to important local resources. At that point, families can engage the Aging Life Care Manager for additional services in carrying out the care plan, supervising the care and advocating for the client.
Safety Assessment: Aging Life Care Managers do a home safety assessment and recommend changes in the home to make it safer, more comfortable and ready for continued living and aging in place.
Health Care and Medical System Advocacy: Aging Life Care Managers are experts in navigating today's complex and fractured medical system. Physical health problems, dementia, traumatic brain injury, intellectual disabilities and mental illness are some of the areas that Aging Life Care Managers deal with daily. They facilitate communication, coordinate among the providers of care and can attend appointments with physicians. They do this to ensure the best quality service. And they become the integrator and liaison that connects the various pieces of the geriatric health care puzzle that older people so often face today. Aging Life Care Managers also can arrange for and supervise home health care if needed. In addition, they are able to help select an appropriate facility for short or long-term care.
Memory Care and Support: Aging life Care Managers can put a safety net in place to protect the memory impaired older adult. They have the experience and skills to introduce supports that enhance the quality of their clients' lives. These supports are personalized and usually need to be adapted over time as needs change.
Local Resource Identification and Access: Aging Life Care Managers are knowledgeable about resources and services available in the local areas they serve. They can educate clients and families and connect clients to cost effective resources and a network of valuable services.
Advocacy: Aging Life Care Managers are strong and effective advocates for their clients and families. The level of advocacy employed is matched to the needs and wants of the people they serve. Their goal is to ensure needs are being met and wishes are followed.
Crisis Intervention: Sometimes crises arise. At these times, the expert Aging Life Care Managers are able to put all of their talent to work. They can step in and help navigate emergency departments, rehab stays and hospitalizations. This 24/7 emergency connection is especially helpful when loved ones live far away.
Family Relationships: Older adults may experience discord in their family relationships. Aging Life Care Managers are trained to help families work through issues and conflicts related to care needs of older adults. Aging Life Care Professionals can facilitate discussions and solutions. They can also mediate difficult situations. The holistic perspective of Aging Life Care Professionals includes peace of mind for families, reducing family stress and emotional support.
Legal Assistance: Aging Life Care Managers sometimes serve as powers of attorney if no family member is available and even as court appointed guardians, if needed. Aging Life Care Managers are not attorneys but do work closely with legal professions. They refer clients to attorneys for specialties like elder law and estates and trusts.
Financial: Benefits and Entitlements: Aging Life Care Managers help clients connect to federal and state entitlements and present referral information. As part of this, they can assist with the application process. They also work with financial planners to help estimate future care needs and plan for them. In addition, Aging Life Care Managers can help clients with insurance concerns and claims.
Although these ten things are reflective of what an Aging Life Care Manager can do to help, there is more. Reach out and talk to us to find out how our services fit what you may need for yourself, a loved one or client.
Written by: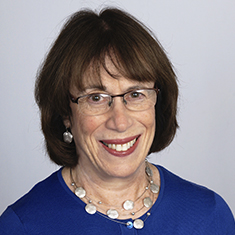 Judy Siderer, MSW, LSW
Clinical Supervisor of Care Management
Judy Siderer has been a care manager with Intervention Associates for over 25 years. She offers clients extensive experience working with diverse populations including geriatric, intellectually disabled, mental health, special needs and traumatic brain injury. Judy's clinical expertise, communication skills, insight and sensitivity make her uniquely qualified to manage the most challenging circumstances. As Senior Care Manager, she also provides clinical training and supervision for new care managers. Judy Siderer earned a Masters of Social Work degree from Temple University and an undergraduate degree in psychology.